Man, I been busy as… here's some of my recent art on walls.  This first one is for one of my long-time clients The Radio Network, a feature wall in their boardroom of their Northland offices, Whangarei.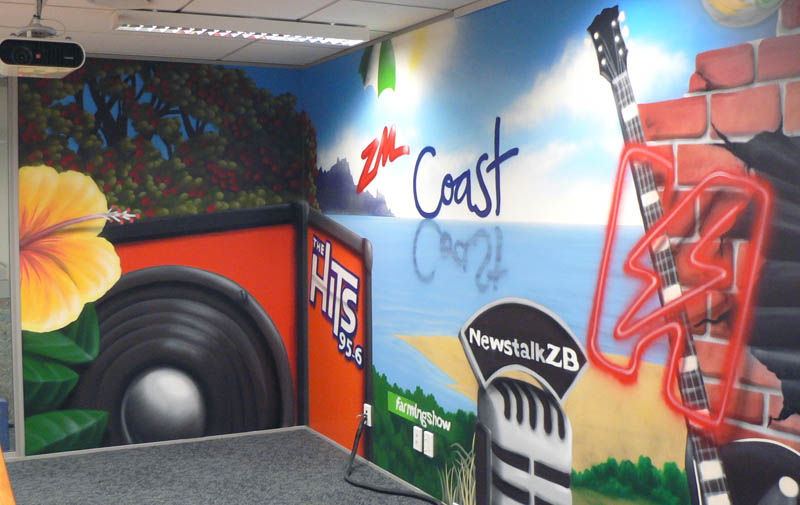 Next, an outdoor playground mural for Redhills Community Kindy in Massey:
…and another mural for LYC, this one in "Checkmate" gentlemen's club in Wellington.