Click here to view wall murals.
Big or small, indoor or outdoor, any wall is a good wall! For businesses, residences, or live events.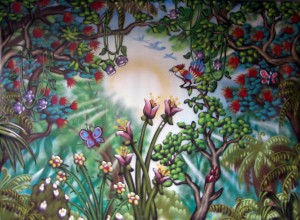 Click here to view canvas paintings.
From half a metre to two meters, painted to your specifications. Shipping available NZ wide.   Contact us for a quote.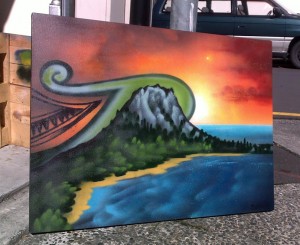 Click here to view my bad-ass graffiti!
How else do you think I got so good with a spraycan?!
Here's also a couple of videos showing my artwork in Auckland's Conservatory bar, and Queenstown's Altitude Bar.