I've managed to get a bit of work done in between summer excursions and holidays, but now that February is here it's all on!   These are some of recent commissions..
Crossfit MCR, coming soon to Epsom!
Clothing store "Loaded" on Newmarket's Broadway was ram-raided recently, and got me to capture the moment in a graffiti art mural painted on the temporary shop front!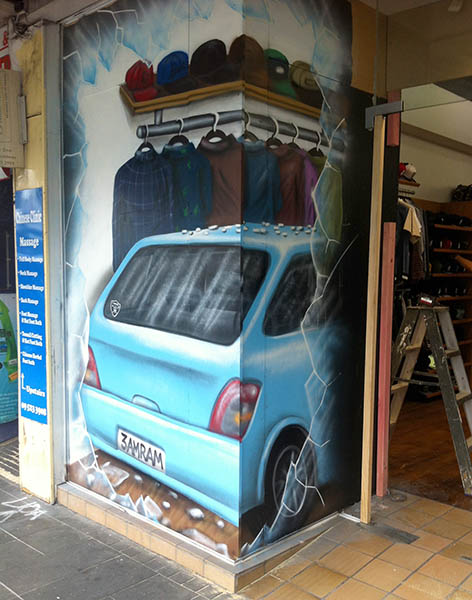 And here's a new one, a painting on a 21st key for a fan of the outdoors…