It's getting colder, but I'm not slowing down!  Here's some of my latest work, firstly another feature wall for Gables restaurant:
A quick graffiti piece I painted last month in Soho, Hong Kong: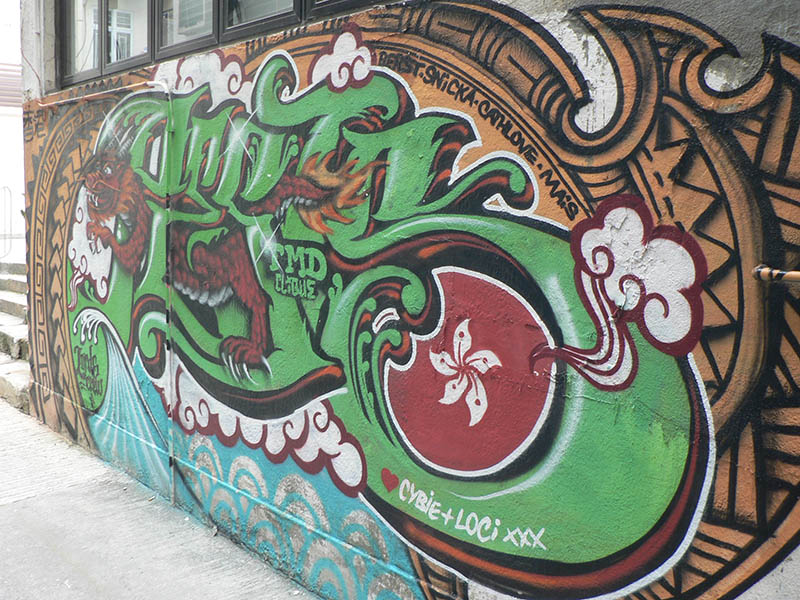 This is next one is up high in the flagship shop of NZ's largest art supplies retailer, Gordon Harris: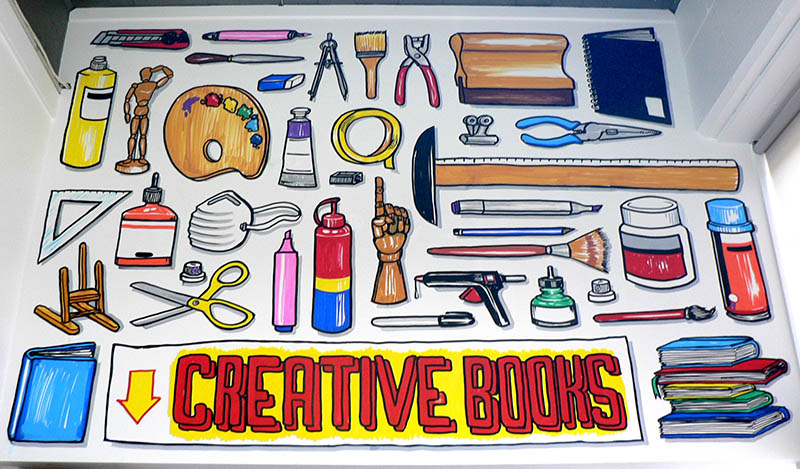 This next graffiti piece is for a forthcoming new NZ TV series, they requested it to look authentic and not too detailed!
A picture of my homeland on the garage door of MapCo in Tauranga: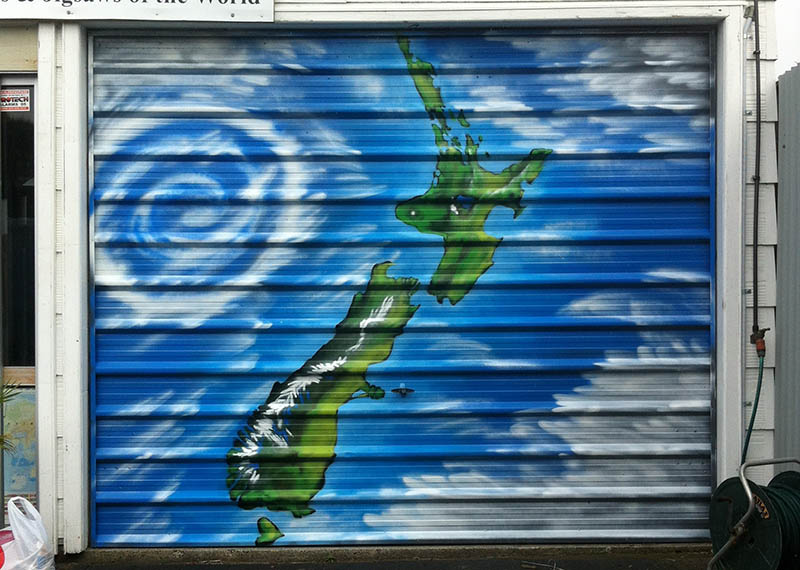 Another restaurant feature wall, this is in "Deco" in Titirangi, a reproduction of an old newspaper clipping.  Yes, this is hand-painted!
And lastly, neither a mural nor graffiti, this a sand sculpture of a Maui dolphin with snapper in foreground, created with my talented colleagues Paul Walsh and Elliot Stewart out at Piha beach.