As per usual, I've been painting murals of all kinds all around New Zealand, here's some of my recent work.
This is a large indoor wall at Northlands Shopping Centre in Christchurch: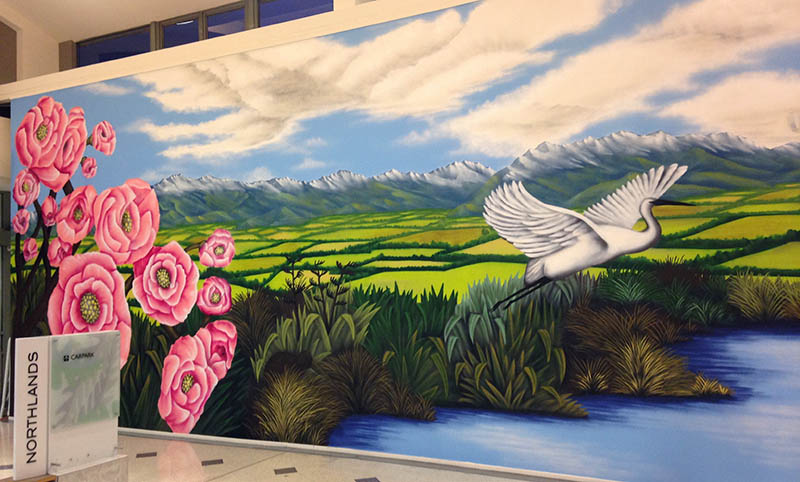 A trompe l'oeil 3d effect in an Auckland backyard: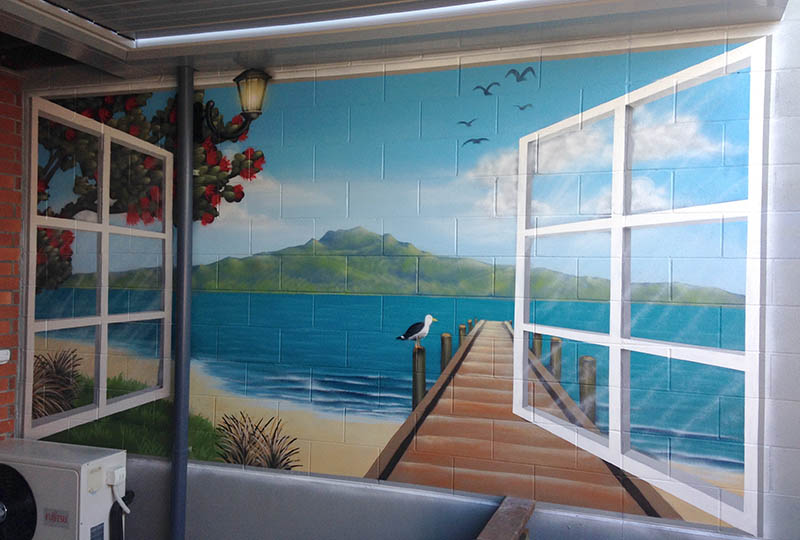 This was the front of the bar at the R'n'V music festival in Gisborne, which I painted for Canadian Club:
These are two large motorsport murals I created for Highlands Motorsport Park in Cromwell, Central Otago, celebrating their two biggest annual events.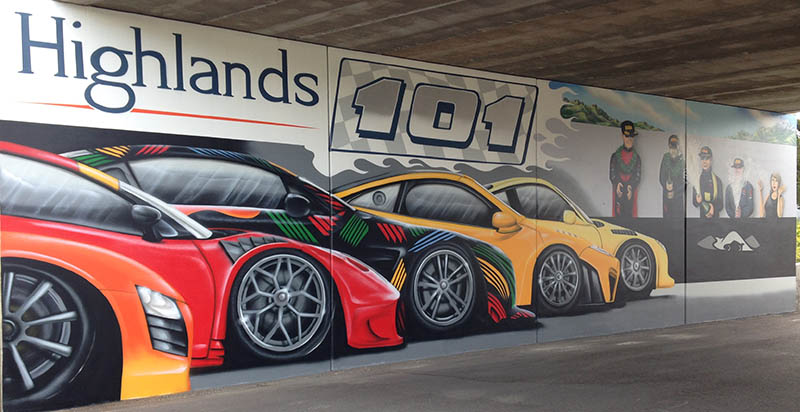 A small shop interior:
This piece is in the pool room of the Warrior's gym:
An old bus parked up permanently at the Amazing Maze: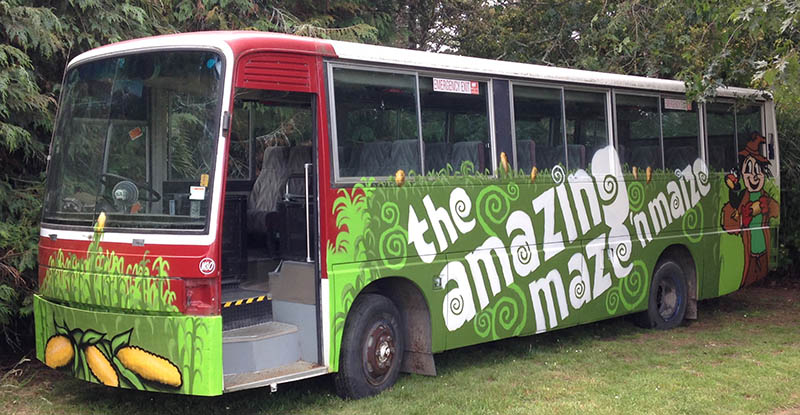 And a couple of kid's bedroom murals, in Auckland and Canterbury: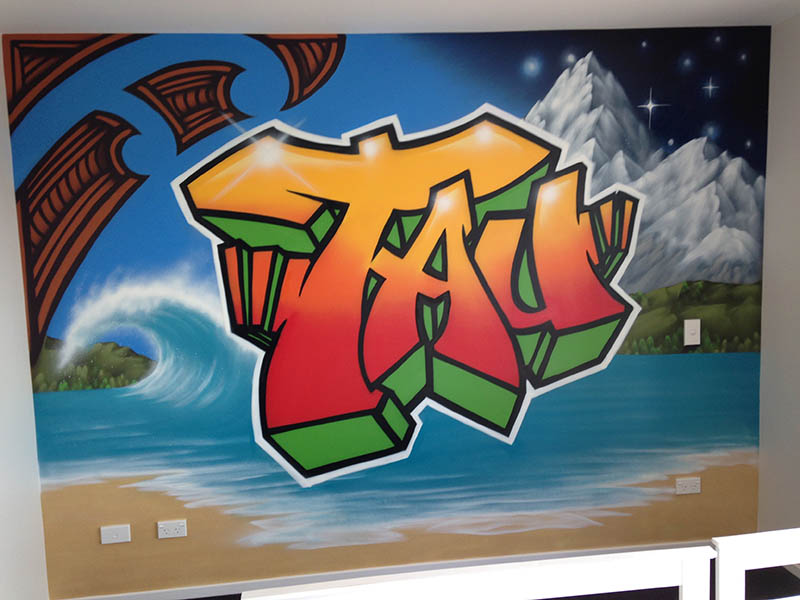 I'm often painting birthday banners too: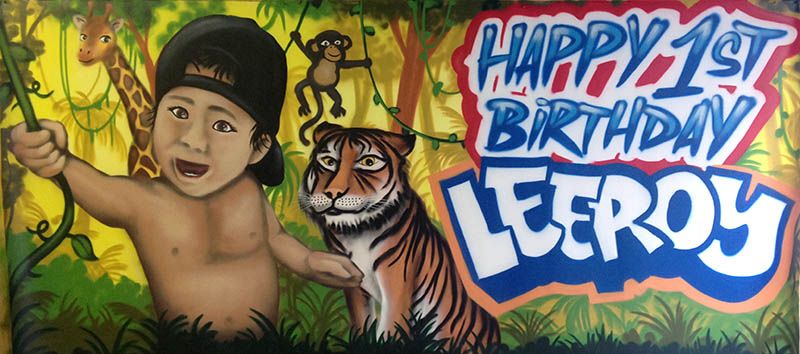 I believe this is the first garden shed I've done, painted to look overgrown:

Recently I facilitated a workshop in New Lynn, creating this mural with some local young graffiti artists:

As you can see here, I can draw as well as paint!  I created this live in Sylvia Park shopping centre as a promotion for Sharpie.  It was coloured in the following day by the public.