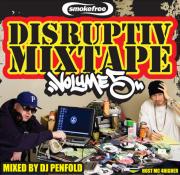 yes y'all… in case you missed out on this epic edition released earlier this year featuring 24 killer kiwi hip-hop cuts, never fear, download it here!
cos we here at Disruptiv Music fully support file-sharing and downloading music, ha ha!
click here to access the link to download the files … share and enjoy!